Nicholas Sumski '12, Healthcare Compliance, Fresenius Medical Care North America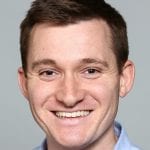 Prior to college, I always most enjoyed my social studies and history courses. Yet I entered my freshman year at PC as a biology major. Sure, history was interesting and all, but what does one "do" with a history degree? I apparently thought at the time that the more prudent choice was to declare a biology major and eventually attend medical school. One semester of general biology, general chemistry, and calculus was all I needed to deter me from this pursuit. After sampling classes in history, political science, economics, and music, I declared a major in history.

I was impressed with the History Department's knowledgeable faculty and the breadth of available courses. I learned to research methodically, analyze data from primary and secondary sources, think critically, develop arguments, and communicate effectively. The skills I developed during my history coursework and history honors thesis work on the Iranian Revolution of 1979 prepared me for law school. I further honed my research and writing skills at Suffolk University Law School, using them to publish an article in Suffolk's Journal of Health and Biomedical Law regarding the Affordable Care Act and its effects on Medicare cost-containment policy.

I currently work in healthcare compliance at Fresenius Medical Care, a global renal disease company. In this role, I use my legal training to review relevant regulatory requirements, advise business partners in development and management of high-value programs, and oversee maintenance of the organization's compliance program. Pursuing a degree in history at Providence College provided me with the skills needed for law school and my career thus far in healthcare law and compliance. I believe these analytical, reasoning, and communication skills developed through the history major would be valuable in a host of other career paths as well.