Dr. Murphy awarded prestigious ACLS Fellowship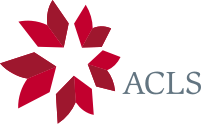 Dr. Sharon Ann Murphy has been awarded an American Council of Learned Societies (ACLS) grant for the academic year 2018. Peer reviewers selected the fellows from a pool of nearly 1,150 applicants.
The ACLS Fellowship program, the longest-running of our current fellowship and grant programs, is funded by ACLS's endowment. Institutions and individuals contribute to this program, including The Andrew W. Mellon Foundation, the National Endowment for the Humanities, Arcadia Charitable Trust, the Council's Research University Consortium and college and university Associates, past fellows, and individual friends of ACLS.
Read more about the program here.