History
Passionate faculty. Incredible students. 
These are essential ingredients to the best history departments — like ours.
Our faculty members know their way around the world — from the Americas and Europe to Africa, Asia, and the Middle East. They're also authorities on the issues — from the Renaissance and Reagan, slavery and samurais, women and war​, and much more. Faculty are world-renowned experts in their fields and passionate educators in the classroom.
Our students, inside the classroom and beyond it, are captivated by the events and cultures​​​ — from Russia and the Reformation to Native Americans and nationalism — that have shaped our world. They have gone on to become educators and lawyers, CEOs and community organizers, diplomats and peacemakers.
Away from the classroom, internships and our history club bring lessons to life — as does our annual Maymester course, which has taken students to Germany, Poland, Hungary, England, Ireland, and Japan in the past three years.
Whether you want to see the world from yo​ur classroom seat or travel it by the se​​at of ​your pants, we want you to take the journey with us. Take a look at some "Fast F​acts​"​​ about our department to learn more!
What's New?
We are currently accepting applications for an assistant professor in Modern British History beginning fall 2019. Dr. Karen Holland will be Chair of the search committee.
Congratulations to Dr. Sharon Murphy for winning the National Endowment for the Humanities Summer Stipend award!
We are proud to congratulate Dr. Ray Sickinger, whose recent biography of Frédéric Ozanam, Antoine Frédéric Ozanam, has been granted the first place book award by the 2018 National Catholic Press Association.
We are pleased to announce Dr. Jeff Johnson, Professor in History, as the new Program Director to the Graduate History Program!
We would like extend our gratitude to Dr. Paul O'Malley for his 23 years of dedicated service to the program.
Dr. Alex Orquiza and Dr. Ted Andrews received the 2018 Arts & Sciences Dean's Recognition Award! 2018 Arts and Sciences Dean's Recognition Award! Join us in congratulating our professors for a well-deserved recognition!
Congratulations to the Class of 2018! We will be profiling some of our recent graduates in the fall with a new alumni page on the website.
Mrs. Phyllis Cardullo has retired as department administrator after more than 30 years of service. Her tireless effort and dedication to the department has been unmatched. Thank you for all the support and guidance over the years, Phyllis!
We sadly say goodbye to two of our colleagues. Dr. Fred Drogula will assume the Charles J. Ping Professor of the Humanities and Professor of Classics and World Religions at Ohio University. For thirteen years, Dr. Drogula has been an incredible colleague and citizen of the college. We will miss him dearly. Dr. Tobias Harper has accepted an assistant professorship at Arizona State University. His contributions for four years to the department have been large and we also wish him the best of luck!
We hope you can join us as Dr. Julie Fisher talks about her recent efforts to figure out "What is Roger Williams?" Fisher's talk is part of our Providence College Seminar on the History of Early America (or PC-SHEA, for short). The talk will be on March 1st, at 4:30pm, in the Ruane Center for the Humanities, Room 202. As always, PC-SHEA ​is generously supported by the School of Arts and Sciences, as well as the Latin American Studies Program and The Gladys Brooks Foundation.
​Save the date! The Seventh Annual Rev. Cornelius P. Forster, O.P. Making History Conference, which showcases the amazing work of our fantastic students, will be taking place on Saturday, March 24, from 12:30-5:00pm on the second floor of the Ruane Center for the Humanities. The conference is generously supported by The Gladys Brooks Foundation, and it will be followed by our Phi Alpha Theta induction ceremony. More details to follow!
​Our very own faculty members were featured three times in the latest issue of Providence College Magazine. Dr. Adrian Weimer was highlighted in a section on faculty research grants, Dr. Sharon Murphy in a section on "Scholar Power," and Dr. Edward E. Andrews offered his perspective in "The Last Word." Check it out!
Recent Faculty Accomplishments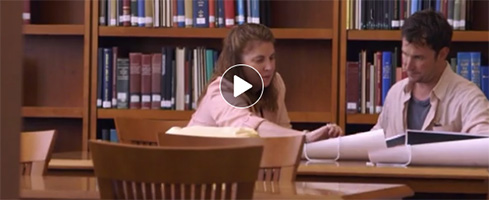 Dr. Sharon Murphy is becoming a bit of a  celebrity. An excerpt from her recent book, Other People's Money: How Banking Worked in the Early American Republic (Johns Hopkins, 2017) was featured on Time Magazine's website. Murphy was also featured in an interview on "Backstory," which discussed the history of American insurance and gambling (she comes in at the 28 minute mark). She also appeared on TLC's popular show, "Who Do You Think You Are?"! Finally, Murphy was awarded a Summer Stipend from The National Endowment for the Humanities to continue her work on banking and slavery. The NEH is highly selective, with an acceptance rate of about 7%, and hers was the only NEH Summer Stipend granted among all institutions in Rhode Island this year.
Dr. Alex Orquiza ​has also been involved in a few media projects of his own. First, he served as a consultant on "A Filipino American Story."​ Second,​ he was interviewed for an NPR story on the Filipino practice of kamayan, or the traditional practice of eating with hands instead of utensils.
Dr. Vefa Erginbas recently published an article entitled "Problematizing Ottoman Sunnism: Appropriation of Islamic History and Ahl-al-Baytism in the Ottoman Empire" in The Journal of Economic and Social History of the Orient 60/5 (August 2017). He has also been busy presenting his work at international conferences in Bulgaria, Budapest, and Oxford.
Congrats to Dr. Colin Jaundrill!  Jaundrill's Samurai to Soldier: Remaking Military Service in Nineteenth-Century Japan was selected as one of the "Best Books of 2017" by Foreign Affairs.  Well done!
Our very own Dr. Toby Harper has recently published a great piece on the Honors, sorry, Honours System in the British Empire.  It's called "The Order of the British Empire After the British Empire," and it's featured in the most recent edition of The Journal of Canadian History.  He wrote a nifty little blog piece about it for the University of Toronto Press.  Check it out!
Dr. Robin Greene has also been extraordinarily busy.  Her article, "Recollecting Histories: Herodotus and Thucydides in Callimachus' Aetia," is coming out this fall in Phoenix, and she also has "Callimachus' Taxonomy of Men" coming out next year in Mnemosyne, both of which are international classics journals.  But perhaps most importantly, her new translation and commentary on Paradoxographus Florentinus will be coming out next year with Brill, a top international press.  Way to go, Dr. Greene!
Dr. Jeffrey Johnson recently published his new book, The 1916 Preparedness Day Bombing: Anarchists and Terrorism in Progressive Era America, with Routledge.  This comes on the heels of a collection edited for ABC-CLIO called Reforming America: A Thematic Encyclopedia and Document Collection of the Progressive Era.  Johnson was also featured in Time Magazine, in an article on the 1916 San Francisco Bombing, and he recently had his lecture on the bombing featured on C-SPAN itself.
Dr. Connie Rousseau's article, "Harbingers of the Future: Marriage Cases during the Pontificate of Innocent III and Lateran IV," was recently published by one of the oldest journals of law and legal history in the world, Zeitschrift der Savigny-Stiftung fur Rechtsgeschichte, Kanonische Abteilung.  Congrats on this major accomplishment!
Our department chair and fearless leader, Dr. Raymond Sickinger, has published a fascinating biography of Antoine Frédéric Ozanam, a famous French thinker, writer, and the primary founder of the Society of St. Vincent DePaul.  Sickinger's Antoine Frédéric Ozanam is available from The University of Notre Dame Press.  The book received a great write-up in Rhode Island Catholic.  
Big congratulations to Dr. Steve Smith, who published his first book: An Empire of Print: The New York Publishing Trade in the Early American Republic, via the Penn State Series in the History of the Book. Great work, professor!
Congratulations to Dr. Adrian Weimer.  Weimer is currently on two long-term research fellowships to support her project, Godly Petitions: Puritanism and the Crisis of the Restoration in America. The fellowships are sponsored by the National Endowment for the Humanities in cooperation with the Massachusetts Historical Society and the American Antiquarian Society.