Careers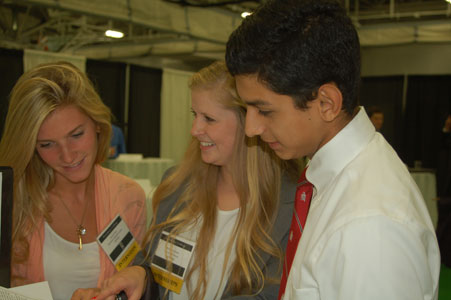 Earning a history degree means you've been trained to master details, analyze and assess evidence, raise questions, and communicate ideas in clear explanations and arguments. A concentration in history further offers students a great deal of versatility when considering career options. In recent years about 90 students per year have graduated in the field of history. This major has wide applicability in a variety of careers, as well as in postgraduate education.
Opportunities
Some graduates in history pursue careers teaching history or in archival or curatorial positions. Others are attorneys, judges, stockbrokers, FBI and CIA officers, bank officers, corporation executives, priests, accountants, civil servants in many branches of government, teachers of economics, religion, mathematics, sociology, military officers, journalists, college deans, librarians, ship captain, and even college president [ours!].
Business
In various fields of business, from banking to commerce, students who have majored in history bring cultural polish, communication skills, and analytical reasoning to their professions. Companies often assign these factors a higher priority than technical training when recruiting candidates for managerial positions. PC has developed the special program of a Business Studies Minor, which, when coupled with the history major, provides the multifaceted intellectual perspective necessary in the demanding world of modern business.
Law
History is among the highly suggested majors for those students considering a pre-law curriculum. In the practice of law, a most important skill is the ability to use language effectively and accurately, both in oral and written presentations. Respect for evidence is another vital aspect of legal practice. History courses provide assignments in research and writing, which sharpen the students' communication skills to handle detailed factual evidence and create persuasive arguments.
Secondary Education
For those seeking careers as high school history teachers, the history/secondary education option is designed to provide in-depth training in history. Students follow a program in education, in addition to fulfilling the requirements for the major in history. This combination of courses meets the standards for certification of history teachers in the state of Rhode Island and approximately 40 other states.
Graduate School
Students concentrating in history also receive a solid academic background with which to pursue further graduate study. The history student intending such advanced learning should acquire a well-rounded selection of undergraduate courses. Some familiarity with anthropology, art/art history, computer science (for quantitative study), economics, foreign languages, philosophy, political science, sociology, and theology is especially recommended.