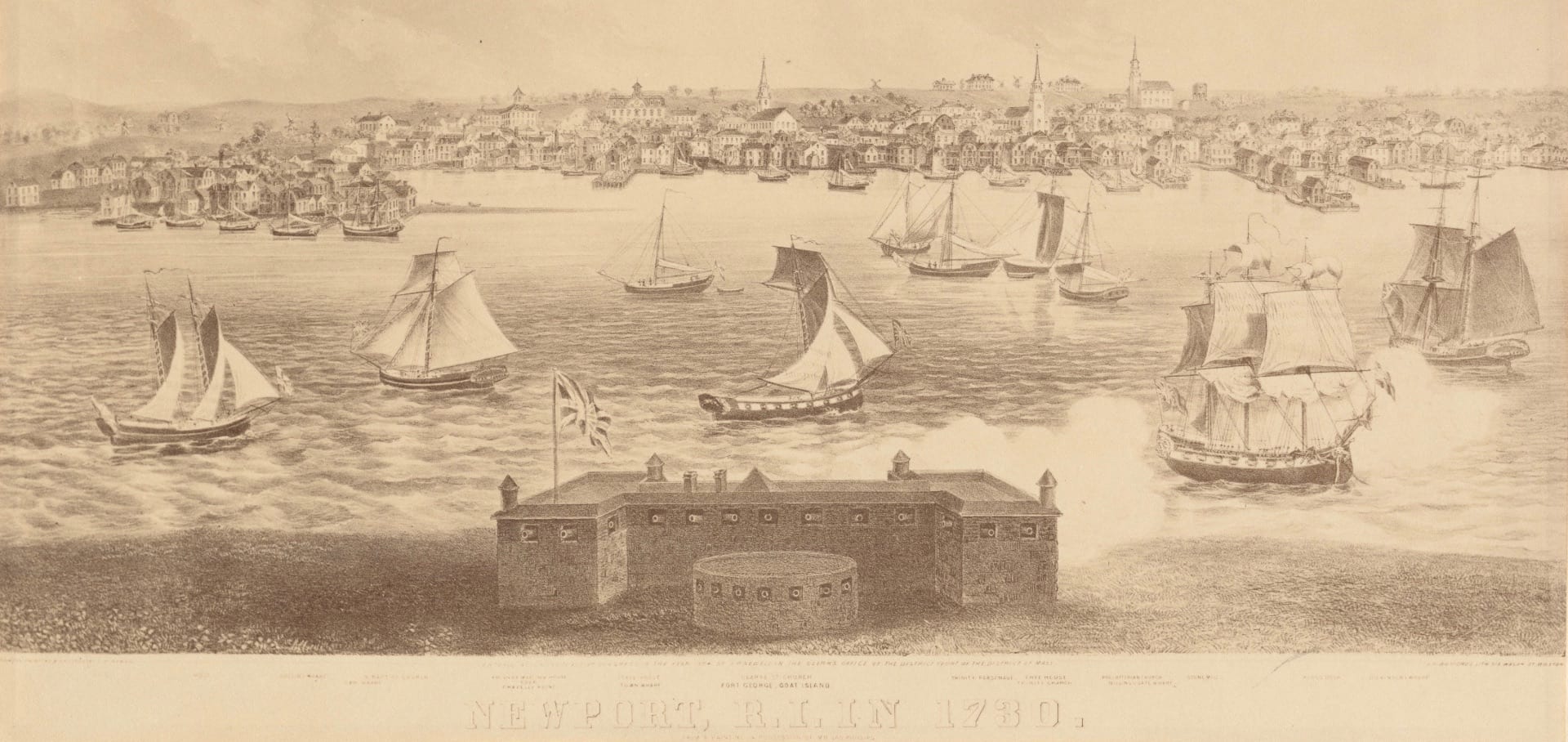 Site Home
>
Providence College Seminar on the History of Early America
Providence College Seminar on the History of Early America
Established in 2017, the Providence College Seminar on the History of Early America (PC-SHEA) meets several times a year to discuss pre-circulated works in progress, including chapters of doctoral dissertations, book projects, and article drafts on any aspect of early American history, including work that explores developments in Latin America and the broader Atlantic world. The Seminar is organized by Professors
Steven Carl Smith
,
Sharon Ann Murphy
,
Edward E. Andrews
,
Adrian Chastain Weimer
,
Patrick H. Breen
, and
Fr. David Thomas Orique, O.P.
PC-SHEA traditionally meets in the
Ruane Center for the Humanities
on the campus of Providence College and is attended by Senior and Junior faculty, graduate students, and advanced undergraduate students from PC and the surrounding southern New England region.
---
Fall 2023 – Spring 2024 Events

Just the Right Food and Drink: The Longevity Industry and Obsession
Dr. Rebecca Brannon
Associate Professor of History, James Madison University
Thursday, October 5th, 4:30-6:00 PM
Ruane LL49
African Voices in the American Revolution: Atlantic Perspectives
Dr. Aaron Fogleman
Distinguished Research Professor, Northern Illinois University
Thursday, February 29th, 4:30-6:00 PM
Ruane LL49
The Colony That Wasn't, And What That Meant for the Future of North America, c. 1774
Dr. Jessica Roney
Associate Professor of History, Temple University
Details TBA
Fall 2022 – Spring 2023 Events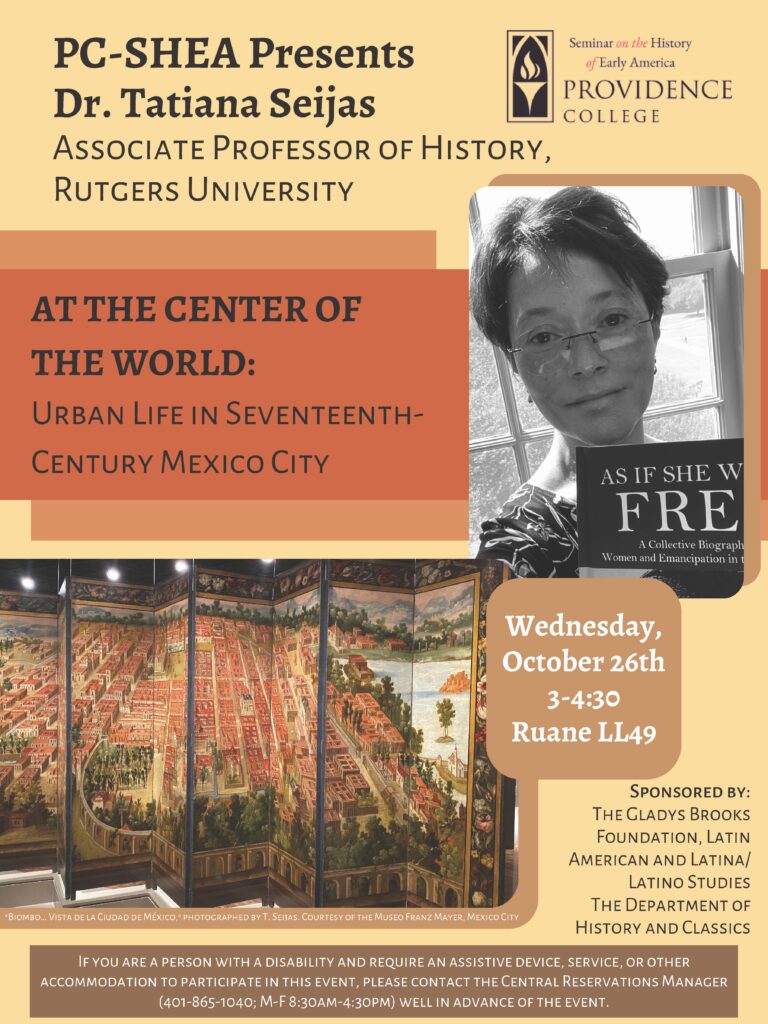 At the Center of the World: Urban Life in Seventeenth-Century Mexico City
Dr. Tatiana Seijas
Associate Professor of History, Rutgers University
Wednesday, October 26th, 3:00-4:30 PM
Ruane LL49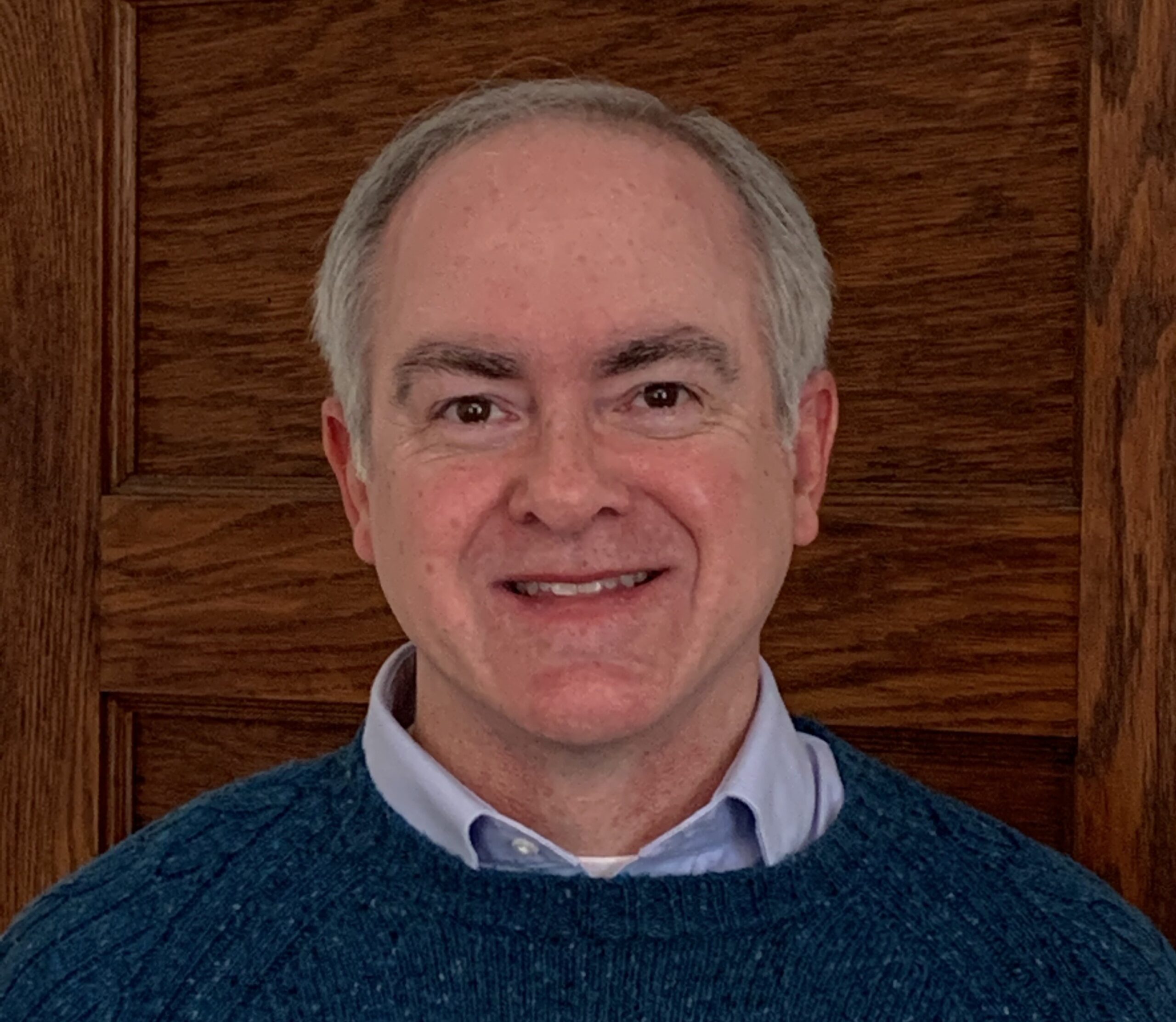 Origins and Obstacles of Practical Abolitionism: The New Jersey Society for Promoting the Abolition of Slavery Reconsidered
Dr. Jonathan Sassi
Professor of History, CUNY Graduate Center

Wednesday, November 16th, 4:30-6:00 PM
Ruane LL49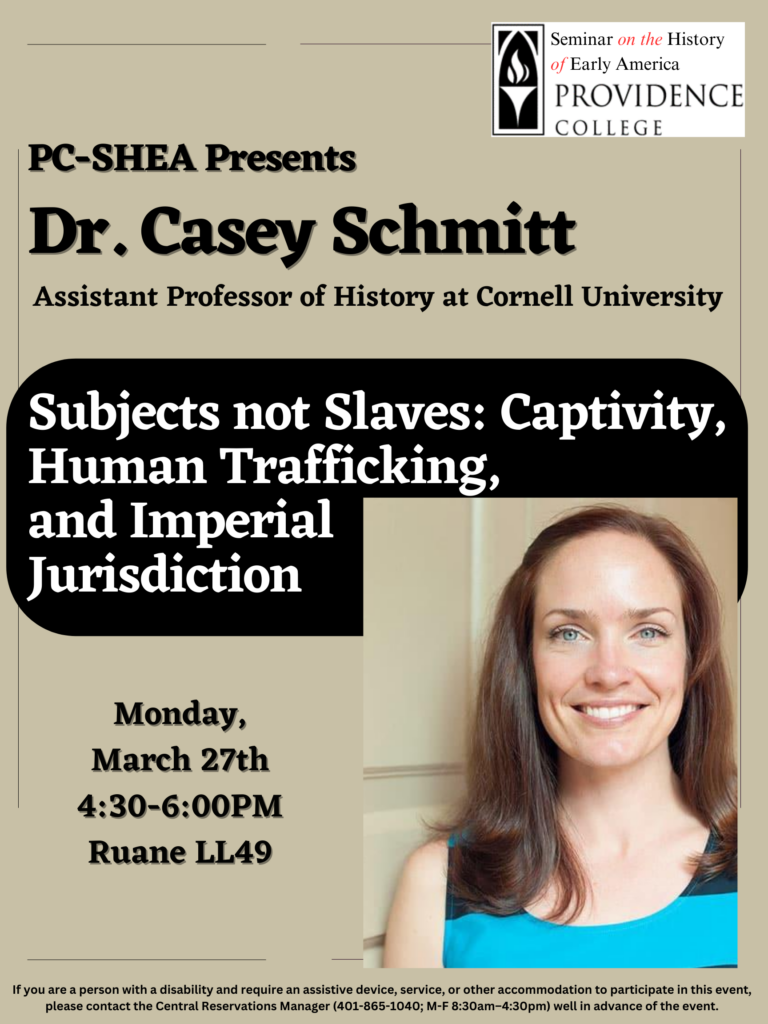 Subjects not Slaves: Captivity, Human Trafficking, and Imperial Jurisdiction
Dr. Casey Schmitt
Assistant Professor of History, Cornell University
Monday, March 27th, 4:30-6:00 PM
Ruane LL49