Site Home
>
Spotlight on former PC history interns
Spotlight on former PC history interns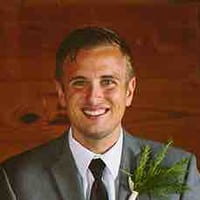 Timothy Bergeron, '12 – Intake Intern, The Rhode Island Public Defender
It wouldn't be a stretch to claim that my time as an intern at the Rhode Island Public Defender's office ("RIPD") was my most valuable and transformative experience while attending Providence College. My time at the RIPD was my first exposure to practical and hands on lawyering and client management. Far more importantly, I was exposed to real people facing real world conflict and tragedy as they tried to learn how to defend themselves against the state. In many cases I felt a deep sympathy for the individuals being accused of crimes. In other instances, although rarely, I couldn't help but feel distrust for the defendants in front of me. Through these interactions, although I spent only a couple of months at the RIPD, I learned that our legal system has a profound impact on people and preserving my compassion would be crucial to my legal career.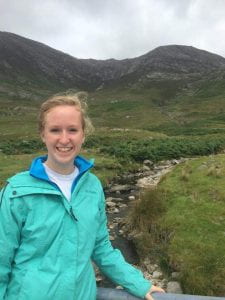 Tegan Crean '16 – Curatorial intern – The Little Museum of Dublin in Dublin, Ireland & Frank G. Hanaway Architectural Accessibility Fellow – Rhode Island Governor's Commission on Disabilities
I have always been an avid lover of history. When I chose to pursue it as my major in college I was constantly faced with the question: "What will you do with a history major?" Surprisingly, it was not a question that frightened me because I was reassured and reminded by my professors and mentors that a major in history could lead to numerous career paths. From politics to public history to education, my internships provided me with the opportunities to sample potential careers, learn from experienced professionals, gain relevant skills, and evaluate my future choices. My internships confirmed the integral value that history, critical thinking, good writing, and research play in all careers. It is for this reason that I decided to pursue a career in secondary education. I hope to encourage and ignite a passion for the past and to foster the invaluable skills learned through the study of history.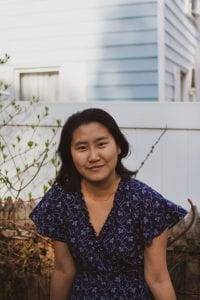 Sara Conway, '21 – AsiaStore Social Media Intern / Intern for Literary Agent Brent Taylor
I am a storyteller. I tell stories through my writing and my photography, and I witness many stories through the texts I read for my major and minors. However, I was not always sure how I would intersect my desire to tell stories with a career I would want to pursue. This past summer, I had two internships: as the Social Media Intern for the Asia Society's AsiaStore in New York City and a remote internship at the literary agency Triada US. Through these internships, I explored my interest in storytelling within professional settings and made connections within some of the most influential institutions in the United States and in the world. While my position at the Asia Society may not seem like it has anything to do with storytelling on the surface, I redesigned, photographed for, and headed the AsiaStore's Instagram page in order to curate a more cohesive narrative about the AsiaStore's mission. My internship at the literary agency was more directly linked to telling stories: I read through manuscripts sent by the agent and then wrote thoughtful reader's reports on these projects which assessed the strengths and weaknesses. I saw firsthand how the stories we see out in the world are created. I am not only curious about the editorial side of publishing; now I am also interested in a career that deals with publicity and marketing.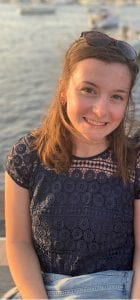 Andrea Traietti, '21 – H.O.P.E Court Research Intern
I interned with United States Probation and Pretrial Services for the District of Rhode Island. Specifically, I worked under Probation in H.O.P.E (Helping Offenders Prepare for re-Entry) Court. As a H.O.P.E Court Research Intern, I developed and initiated a research plan to evaluate the outcomes and effectiveness of the H.O.P.E Court re-entry program. Going into my internship with H.O.P.E Court, I didn't know what to expect because I had never seen a program like H.O.P.E before. Since I began my internship, I've been exposed to lots of different components of the law along the way, and as I continue to pursue a career in the legal field, I know I'll be able to draw on many different lessons and experiences from my time with H.O.P.E Court. However, one of the most impactful aspects of my internship was perhaps one that I least expected. In H.O.P.E Court, I got to witness and work with a team of people who were remarkably devoted to the common good and to the mission they shared as a team. Each H.O.P.E Court team member was invested in every single participant's story and in helping them to achieve their goals. Despite the inevitable disappointments and setbacks, the team remained focused on the positive and on making forward strides, and this energy continues to breathe life into the program and make a difference in countless people's lives. It was this teamwork, drive, and dedication that struck me as I completed my internship. As I continue to explore career options, I know thanks to H.O.P.E Court that I want to be a part of an organization that similarly prioritizes team over individual and exemplifies commitment to the common good.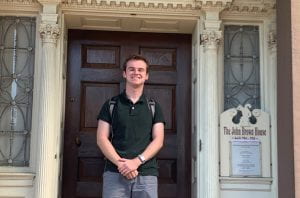 Sean Gray, '21 – Writer for the EnCompass online textbook, Rhode Island Historical Society
As a writer for the Encompass online textbook, I independently researched and wrote essays about the 1772 destruction of HMS Gaspee, a seminal event in the lead-up to the American Revolution that took place right here in Rhode Island. Though my internship at the RIHS was valuable in many ways, three features stand out. First, I strengthened my research skills both on-site at the Robinson Research Center and online. I delved into archives, read manuscripts, and created documents both analytical and creative. Second, I became more aware of the narrative voice in history, and consequently, I became a better storyteller. Encompass's primary audience is middle-schoolers, so I focused on developing clear, concise, and cogent narratives tailored to their reading levels. Finally, I gained a deeper appreciation for both the work of public history and the rich opportunities for it in my home state. I look forward to bringing my newfound skills and sentiments back into the classroom and beyond as I continue my academic career.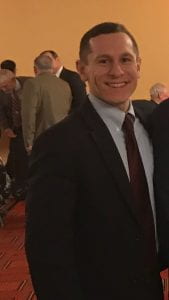 Jonathan Hegler, '12 – Junior Clearance Officer for law firm
In the summer of 2009 I had an opportunity to commute on the Long Island Rail Road and navigate into the heart of midtown Manhattan to work for a law firm and title company that was responsible for mortgage refinances. As a junior clearance officer I was responsible for clearing title issues on loans that were assigned to our firm. I had to correspond with major lenders such as Citibank, Chase, Wells Fargo, and M&T Bank to resolve issues with the mortgages so that they could be successfully recorded with the county. I also worked closely with the individual borrowers to keep them informed of the progress on the title clearance. Finally, I was responsible for sending a weekly updated title clearance list out to all staff of the firm, keeping them up-to-date on when loans were going to be closing for the upcoming week and title issues that were still pending.
The most valuable part about completing an internship was learning how to successfully work in a competitive work environment while figuring out if this is an exact career field which you want to pursue after graduation from Providence College. The internship enhanced my undergraduate experience because it motivated me to work harder and dream bigger, knowing that endless possibilities awaited after leaving Providence College. The internship had a major impact on my career choice because it is the same company who hired me after graduation from Providence College.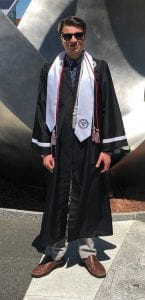 Nicholas Moran, '19 – State Governmental Affairs Intern Distilling big ideas from reams of sources, advancing nuanced arguments in clear and precise prose, mastering new ideas FAST; PSEG confirmed that such skills are valuable beyond the history classroom. As New Jersey's largest power utility, PSEG State Governmental Affairs strives to foster a healthy "Public-Private Partnership" between the company, governing bodies, and the communities it serves. SGA officials make the complex simple for state legislators, ensure that NJ consumers are informed on company initiatives, and build an environment where PSEG and New Jersey flourish. My time at PSEG culminated in a 45-minute legal research presentation to SGA Leadership. Hours researching in the Phillips Library's back-halls served me well, as I analyzed arcane statutes, lengthy briefs, and law review articles. Crafting my argument for the SGA, it became clear that history is the perfect training for a career in law & government.