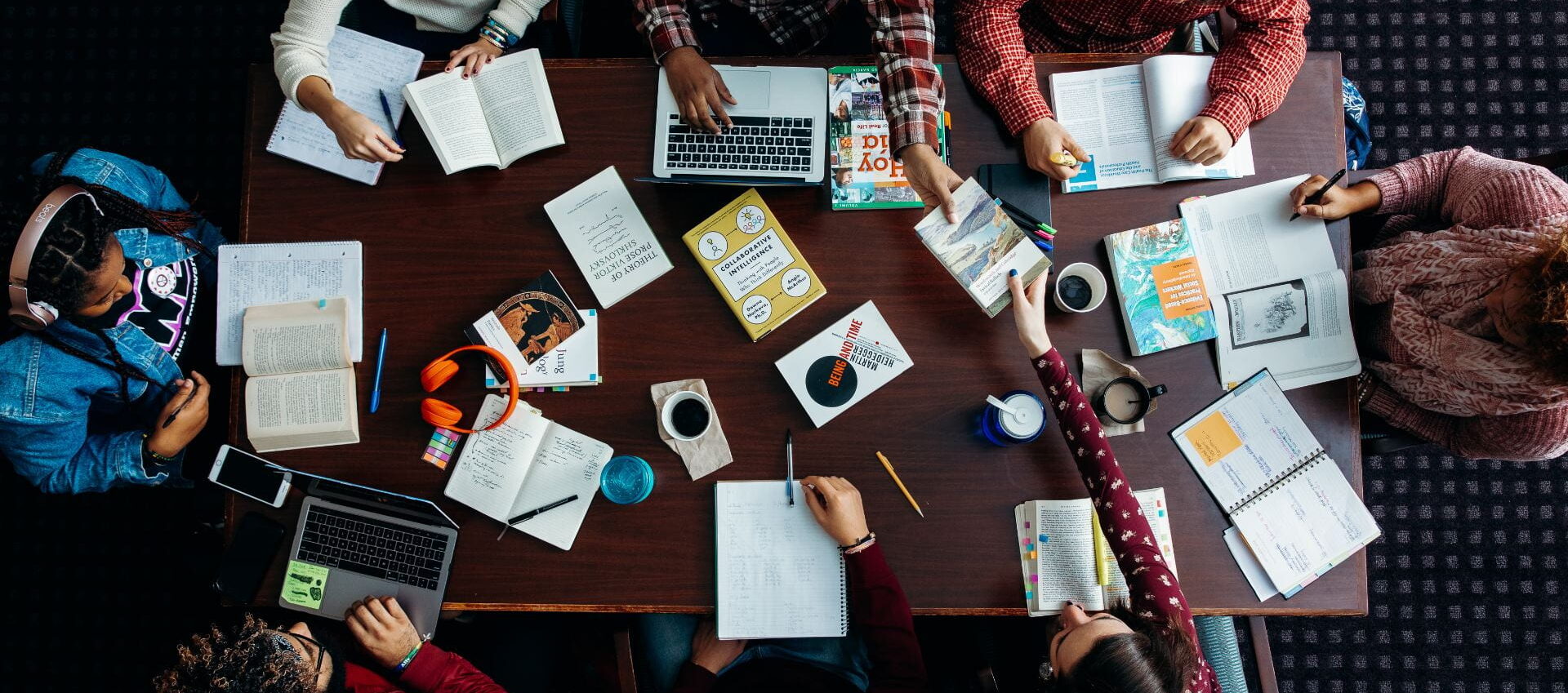 Concentrations
The Department of History and Classics is pleased to offer our History Majors and Minors new, thematic Concentrations to further enhance and strengthen the learning experience in our program. These informal Concentrations will allow students to focus on thematic issues they care most about, whether it's Race and Ethnicity, Colonialism and Empire, Politics, or any of the other Concentrations that we now offer.
Please note that, as informal Concentrations, they will not appear on students' transcripts, and do not require any form submissions or degree changes. Students should consult with their advisor about the best courses to fulfill the Concentrations, as well as the most effective way to articulate them on resumes, cover letters, job and graduate school applications, etc.
The potential Concentrations are listed below, and students can also feel free to design their own.  Just reach out to your advisor for guidance, and see the Concentration opportunities below.
HIS 100 (various) [writing I]

HIS 122 Black Cinema: A History of African American Film & Beyond *To Be Offered Spring 2023

2 US History (1 from 255/256, 1 from 257/258)

HIS 255 Colonial N. America: From Contact to Constitution (to 1789) [oral] *Offered Fall 2022/ *To Be Offered Spring 2023

HIS 256 Creating a Nation from Founding to Civil War (1789-1877)
HIS 257 Redefining the US at Home and Abroad (1877-1939) *To Be Offered Spring 2023
HIS 258 The American Century (1939-present) *Offered Fall 2022

2 European History (1 pre-1715 and 1 post-1715) (suggested:)

HIS 311 Era of the French Revolution
HIS 315 History of Russia II
HIS 324 The Reformation *Offered Fall 2022
HIS 353 Chaos, Violence, and the World Wars in the 20th Century Europe
HIS 358 History of Ireland *Offered Fall 2022
HIS 359 Twentieth-Century Ireland

HIS 482 Seminar: The Holocaust *To Be Offered Spring 2023
2 Global History—excluding US/European (suggested:)

HIS 215 Diversity of Latin American Religious History [diversity and theology II] *To Be Offered Spring 2023
HIS 230 Early Latin American History [oral; diversity]
HIS 231 Modern Latin America [writing II; diversity]
HIS 240 Native American History to 1815 *Offered Fall 2022
HIS 241 Native American History since 1815
HIS 299 Modern East Asia [diversity]
HIS 344 Colonialism and Nationalism in Modern Africa [diversity]
HIS 345 History of the Middle East to 1920 [writing II; diversity] *Offered Fall 2022/ *To Be Offered Spring 2023
HIS 352 Global Feminisms Age of Empire and Beyond [writing II; diversity] *To Be Offered Spring 2023
HIS 369 Modern China [diversity]

3 Electives (suggested:)
any courses listed above, as well as:

HIS 207 African-American History, 1619-present [diversity]
HIS 218 Multicultural US: Racism, Ethnicity, & Immigration History in Contemporary US [diversity]
HIS 316 The Civil War and Reconstruction [oral]
HIS 325 The American Revolution
HIS 330 The Age of Hamilton & Jefferson, 1789-1815 *Offered Fall 2022/ *To Be Offered Spring 2023
HIS 375 Food in US History

Junior/Senior Seminar (various)

HIS 100 (various)
2 US History (1 from 255/256, 1 from 257/258)

HIS 255 Colonial N. America: From Contact to Constitution (to 1789)*Offered Fall 2022
HIS 256 Creating a Nation from Founding to Civil War (1789-1877)
HIS 257 Redefining the US at Home and Abroad (1877-1939)
HIS 258 The American Century (1939-present) *Offered Fall 2022

2 European History (1 pre-1715 and 1 post-1715) (suggested:)

HIS 304 Britain in the Modern World: From Empire to Brexit
HIS 310 The Rise & Fall of the British Empire *To Be Offered Spring 2023
HIS 319 Victorian Worlds: British Society, 1837-1901
HIS 338 Roman Republic and Empire [writing II] *To Be Offered Spring 2023
HIS 358 History of Ireland *Offered Fall 2022

2 Global History—excluding US/European (suggested:)

HIS 215 Diversity of Latin American Religious History [diversity and theology II] *To Be Offered Spring 2023
HIS 220 Living in an Imperial World: Cities and Empires, 1500 to the present/Imperial Cities [diversity]
HIS 230 Early Latin American History [oral; diversity]
HIS 231 Modern Latin America [writing II; diversity]
HIS 299 Modern East Asia [diversity]
HIS 344 Colonialism and Nationalism in Modern Africa [diversity]
HIS 345 History of the Middle East to 1920 *Offered Fall 2022/ *To Be Offered Spring 2023
HIS 352 Global Feminisms Age of Empire and Beyond *To Be Offered Spring 2023

HIS 368 Modern Japan [diversity] *To Be Offered Spring 2023
HIS 369 Modern China [diversity] *Offered Fall 2022

3 Electives (suggested:)
any courses listed above, as well as:

HIS 321 American Diplomatic History I
HIS 322 American Diplomatic History II
HIS 325 The American Revolution
HIS 330 The Age of Hamilton & Jefferson, 1789-1815 *Offered Fall 2022/ *To Be Offered Spring 2023

Junior/Senior Seminar (various)

HIS 100 (various)
2 US History (1 from 255/256, 1 from 257/258)

HIS 255 Colonial N. America: From Contact to Constitution (to 1789) *Offered Fall 2022/ *To Be Offered Spring 2023
HIS 256 Creating a Nation from Founding to Civil War (1789-1877)
HIS 257 Redefining the US at Home and Abroad (1877-1939) *To Be Offered Spring 2023
HIS 258 The American Century (1939-present) *Offered Fall 2022

2 European History (1 pre-1715 and 1 post-1715) (suggested:)

HIS 304 Britain in the Modern World: From Empire to Brexit
HIS 308: Industry, Empire, Revolution: Europe in the 19th Century

2 Global History—excluding US/European (suggested:)
3 Electives (suggested:)
any courses listed above, as well as:

HIS 325 The American Revolution
HIS 330 The Age of Hamilton & Jefferson, 1789-1815 *Offered Fall 2022/ *To Be Offered Spring 2023
HIS 340 Politics and Poetry in Classical Athens
CLA 361/ PSC 361 Political and Social Satire in Ancient Rome
HIS 364: Panics and Depressions in US History

Junior/Senior Seminar (various)

HIS 100 (various)
2 US History (1 from 255/256, 1 from 257/258)

HIS 255 Colonial N. America: From Contact to Constitution (to 1789) *Offered Fall 2022/ *To Be Offered Spring 2023
HIS 256 Creating a Nation from Founding to Civil War (1789-1877)
HIS 257 Redefining the US at Home and Abroad (1877-1939) *To Be Offered Spring 2023
HIS 258 The American Century (1939-present) *Offered Fall 2022

2 European History (1 pre-1715 and 1 post-1715) (suggested:)

HIS 310 The Rise & Fall of the British Empire *To Be Offered Spring 2023
HIS 331 Emperors, Barbarians, Warriors, and Queens in the Early Middle Ages *Offered Fall 2022
HIS 355 Reimagining Postwar Europe: Communism, Capitalism, Conflict, and Cooperation [oral] *To Be Offered Spring 2023

2 Global History—excluding US/European (suggested:)

HIS 220 Living in an Imperial World: Cities and Empires, 1500 to the present/Imperial Cities [diversity]
HIS 230 Early Latin American History [oral; diversity]
HIS 231 Modern Latin America [writing II; diversity]

3 Electives (suggested:)
any courses listed above, as well as:

HIS 207 African-American History, 1619-present
HIS 214 North American Religious History [writing I; theology II]
HIS 218 Multicultural United States: Racism, Ethnicity, & Immigration History in Contemporary US
HIS 226 Women and the Modern American Experience [writing II]
HIS 346 Slavery in the United States, 1619-1865

Junior/Senior Seminar (various)

HIS 100 (various)

HIS 122 Black Cinema: A History of African American Film & Beyond *To Be Offered Spring 2023

2 US History (1 from 255/256, 1 from 257/258)

HIS 255 Colonial N. America: From Contact to Constitution (to 1789)*Offered Fall 2022/ *To Be Offered Spring 2023
HIS 256 Creating a Nation from Founding to Civil War (1789-1877)
HIS 257 Redefining the US at Home and Abroad (1877-1939) *To Be Offered Spring 2023
HIS 258 The American Century (1939-present) *Offered Fall 2022

2 European History (1 pre-1715 and 1 post-1715) (suggested:)

HIS 280 Ethnicity in the Ancient World [oral; diversity] *To Be Offered Spring 2023
HIS 310 The Rise & Fall of the British Empire *To Be Offered Spring 2023
HIS 482 Seminar: The Holocaust *To Be Offered Spring 2023

2 Global History—excluding US/European (suggested:)

HIS 215 Diversity of Latin American Religious History [diversity and theology II] *To Be Offered Spring 2023
HIS 220 Living in an Imperial World: Cities and Empires, 1500 to the present/Imperial Cities [diversity]
HIS 230 Early Latin American History [oral; diversity]
HIS 231 Modern Latin America [writing II; diversity]
HIS 240 Native American History to 1815 *Offered Fall 2022
HIS 241 Native American History since 1815
HIS 299 Modern East Asia [diversity]
HIS 344 Colonialism and Nationalism in Modern Africa [diversity]
HIS 345 History of the Middle East to 1920 *Offered Fall 2022/ *To Be Offered Spring 2023
HIS 352 Global Feminisms Age of Empire and Beyond *To Be Offered Spring 2023
HIS 369 Modern China [diversity] *Offered Fall 2022

3 Electives (suggested:)
any courses listed above, as well as:

HIS 207 African-American History, 1619-present
HIS 218 Multicultural United States: Racism, Ethnicity, & Immigration History in Contemporary US
HIS 225 Women and the American Experience
HIS 226 Women and the Modern American Experience [writing II]
HIS 316 The Civil War and Reconstruction
HIS 325 The American Revolution
HIS 330 The Age of Hamilton & Jefferson, 1789-1815 *Offered Fall 2022/ *To Be Offered Spring 2023
HIS 346 Slavery in the United States, 1619-1865

Junior/Senior Seminar (various)

HIS 100 (various)
2 US History (1 from 255/256, 1 from 257/258)

HIS 255 Colonial N. America: From Contact to Constitution (to 1789)*Offered Fall 2022/ *To Be Offered Spring 2023
HIS 256 Creating a Nation from Founding to Civil War (1789-1877)
HIS 257 Redefining the US at Home and Abroad (1877-1939) *To Be Offered Spring 2023
HIS 258 The American Century (1939-present)*Offered Fall 2022

2 European History (1 pre-1715 and 1 post-1715) (suggested:)

HIS 324 The Reformation *Offered Fall 2022
HIS 331 Emperors, Barbarians, Warriors, and Queens in the Early Middle Ages *Offered Fall 2022
HIS 358 History of Ireland*Offered Fall 2022
HIS 359 Twentieth-Century Ireland

2 Global History—excluding US/European (suggested:)

HIS 214 North American Religious History [writing I; theology II]
HIS 215 Diversity of Latin American Religious History [diversity; theology II] *To Be Offered Spring 2023
HIS 230 Early Latin American History [oral; diversity]
HIS 298 Early Modern East Asia [diversity]
HIS 345 History of the Middle East to 1920 *Offered Fall 2022/ *To Be Offered Spring 2023

3 Electives (suggested:)
any courses listed above, as well as:

HIS 330 The Age of Hamilton & Jefferson, 1789-1815 *Offered Fall 2022/ *To Be Offered Spring 2023

Junior/Senior Seminar (various)

HIS 100 (various)
2 US History (1 from 255/256, 1 from 257/258)

HIS 255 Colonial N. America: From Contact to Constitution (to 1789)*Offered Fall 2022/ *To Be Offered Spring 2023
HIS 256 Creating a Nation from Founding to Civil War (1789-1877)
HIS 257 Redefining the US at Home and Abroad (1877-1939) *To Be Offered Spring 2023
HIS 258 The American Century (1939-present) *Offered Fall 2022

2 European History (1 pre-1715 and 1 post-1715) (suggested:)

HIS 260 Renaissance Florence: City & Culture, 1300-1500 [oral] *To Be Offered Spring 2023
HIS 311 Era of the French Revolution
HIS 331 Emperors, Barbarians, Warriors, and Queens in the Early Middle Ages *Offered Fall 2022
HIS 353 Chaos, Violence, and the World Wars in the 20th Century Europe
HIS 360 Greek and Roman Warfare *Offered Fall 2022
HIS 422 History of Russia II

HIS 355 Reimagining Postwar Europe: Communism, Capitalism, Conflict, and Cooperation [oral] *To Be Offered Spring 2023
2 Global History—excluding US/European

HIS 230 Early Latin American History [oral; diversity]
HIS 231 Modern Latin America [writing II; diversity]

3 Electives (suggested:)
any courses listed above, as well as:

HIS 202 American Military History
HIS 226 Women and the Modern American Experience [writing II]
HIS 299 Modern East Asia [diversity]
HIS 316 The Civil War and Reconstruction
HIS 321 American Diplomatic History I
HIS 322 American Diplomatic History II
HIS 325 The American Revolution
HIS 330 The Age of Hamilton & Jefferson, 1789-1815 *Offered Fall 2022/ *To Be Offered Spring 2023
HIS 368 Modern Japan [diversity] *To Be Offered Spring 2023
HIS 369 Modern China [diversity] *Offered Fall 2022

Junior/Senior Seminar (various)

HIS 100 (various)
2 US History (1 from 255/256, 1 from 257/258)

HIS 255 Colonial N. America: From Contact to Constitution (to 1789)*Offered Fall 2022/ *To Be Offered Spring 2023
HIS 256 Creating a Nation from Founding to Civil War (1789-1877)
HIS 257 Redefining the US at Home and Abroad (1877-1939) *To Be Offered Spring 2023
HIS 258 The American Century (1939-present) *Offered Fall 2022

2 European History (1 pre-1715 and 1 post-1715) (suggested:)

HIS 260 Renaissance Florence: City & Culture, 1300-1500 [oral] *To Be Offered Spring 2023
HIS 331 Emperors, Barbarians, Warriors, and Queens in the Early Middle Ages *Offered Fall 2022
HIS 338 Roman Republic and Empire [writing II] *To Be Offered Spring 2023

2 Global History—excluding US/European (suggested:)
HIS 220 Living in an Imperial World: Cities and Empires, 1500 to the present/Imperial Cities [diversity]
HIS 230 Early Latin American History [oral; diversity]
3 Electives (suggested:)
any courses listed above, as well as:

HIS 205 Introduction to Public History [civic engagement]

Junior/Senior Seminar (various)

HIS 100 (various)
2 US History (1 from 255/256, 1 from 257/258)

HIS 255 Colonial N. America: From Contact to Constitution (to 1789)*Offered Fall 2022/ *To Be Offered Spring 2023
HIS 256 Creating a Nation from Founding to Civil War (1789-1877)
HIS 257 Redefining the US at Home and Abroad (1877-1939) *To Be Offered Spring 2023
HIS 258 The American Century (1939-present) *Offered Fall 2022

2 European History (1 pre-1715 and 1 post-1715) (suggested:)
2 Global History—excluding US/European

HIS 231 Modern Latin America [writing II; diversity]
HIS 344 Colonialism and Nationalism in Modern Africa [diversity]

3 Electives (suggested:)
any courses listed above, as well as:
Junior/Senior Seminar (various)

HIS 100 (various)
2 US History (1 from 255/256, 1 from 257/258)

HIS 255 Colonial N. America: From Contact to Constitution (to 1789) *Offered Fall 2022
HIS 256 Creating a Nation from Founding to Civil War (1789-1877)
HIS 257 Redefining the US at Home and Abroad (1877-1939) *To Be Offered Spring 2023
HIS 258 The American Century (1939-present) *Offered Fall 2022

2 European History (1 pre-1715 and 1 post-1715) (suggested:)
2 Global History—excluding US/European

HIS 230 Early Latin American History [oral; diversity]

3 Electives (suggested:)
any courses listed above, as well as:

HIS 364 Panics and Depressions in US History, 1789-present [writing II]
HIS 366 Corporations and Entrepreneurs in US History [writing II; social science]
HIS 367 Marketing Campaigns in US History, c. 1850-present [writing II] *Offered Fall 2022/ *To Be Offered Spring 2023

Junior/Senior Seminar (various)

HIS 100 (various)

HIS 122 Black Cinema: A History of African American Film & Beyond *To Be Offered Spring 2023

2 US History (1 from 255/256, 1 from 257/258)

HIS 255 Colonial N. America: From Contact to Constitution (to 1789)*Offered Fall 2022/ *To Be Offered Spring 2023
HIS 256 Creating a Nation from Founding to Civil War (1789-1877)
HIS 257 Redefining the US at Home and Abroad (1877-1939) *To Be Offered Spring 2023
HIS 258 The American Century (1939-present) *Offered Fall 2022

2 European History (1 pre-1715 and 1 post-1715) (suggested:)

HIS 260 Renaissance Florence: City & Culture, 1300-1500 [oral] *To Be Offered Spring 2023

2 Global History—excluding US/European (suggested:)

HIS 200 Japanese Pop Culture as Postwar History *Offered Fall 2022

3 Electives (suggested:)
any courses listed above, as well as:

HIS 340 Politics and Poetry in Classical Athens

HIS 375 Food in US History
CLA 281 Greek and Roman Mythology [oral] *Offered Fall 2022
CLA 341 Ancient Horror and the Grotesque [diversity; writing I] *Offered Fall 2022

Junior/Senior Seminar (various)

Take up to 3 history classes towards a Black Studies minor. See the program director for more details.
HIS 122 Black Cinema: A History of African American Film & Beyond *To Be Offered Spring 2023
HIS 207 African-American History, 1619-present [diversity]
HIS 344 Colonialism and Nationalism in Modern Africa [diversity]
HIS 346 Slavery in the United States, 1619-1865

Take up to 4 history classes towards an Asian Studies minor. See the program director for more details.

HIS 179/ AST 101 Introduction to Asian American Studies
HIS 200 Japanese Pop Culture as Postwar History *Offered Fall 2022
HIS 298 Early Modern East Asia [diversity]
HIS 299 Modern East Asia [diversity]
HIS 368 Modern Japan [diversity] *To Be Offered Spring 2023
HIS 369 Modern China [diversity] *Offered Fall 2022
HIS 379/ GST 279 Modern India: History of the World's Largest Democracy
HIS 460 Tutorial: Focus on Asia
HIS 488 Warriors in Japanese History *To Be Offered Spring 2023
various Maymester or study abroad classes

Take up to 5 US history classes towards an American Studies major. See the program director for more details.

HIS 202 American Military History
HIS 205 Introduction to Public History [civic engagement]
HIS 207 African-American History, 1619-present [diversity]
HIS 214 North American Religious History [writing I; theology II]
HIS 218 Multicultural United States: Racism, Ethnicity, & Immigration History in the Contemporary US [diversity]
HIS 226 Women and the Modern American Experience [writing II]
HIS 240 Native American History to 1815 *Offered Fall 2022
HIS 241 Native American History since 1815
HIS 255 Colonial N. America: From Contact to Constitution (to 1789) [oral] *Offered Fall 2022/ *To Be Offered Spring 2023
HIS 256 Creating a Nation from Founding to Civil War (1789-1877)
HIS 257 Redefining the US at Home and Abroad (1877-1939) *To Be Offered Spring 2023
HIS 258 The American Century (1939-present) *Offered Fall 2022
HIS 302 Community Service in American Culture [civic engagement]
HIS 316 The Civil War and Reconstruction [oral]
HIS 317 America in the Gilded Age, 1877-1897
HIS 321 American Diplomatic History I
HIS 322 American Diplomatic History II
HIS 325 The American Revolution
HIS 330 The Age of Hamilton & Jefferson, 1789-1815 *Offered Fall 2022/ *To Be Offered Spring 2023
HIS 346 Slavery in the United States, 1619-1865
HIS 364 Panics and Depressions in US History, 1789-present [writing II]
HIS 366 Corporations and Entrepreneurs in US History [writing II; social science]
HIS 367 Marketing Campaigns in US History, c. 1850-present [writing II] *Offered Fall 2022/ *To Be Offered Spring 2023
HIS 375 Food in US History
HIS 415 History of Presidential Elections I
HIS 416 History of Presidential Elections II

Take up to 2 history classes towards a Classics major or minor. See the department for more details.

HIS 211 Classical America
HIS 280 Ethnicity in the Ancient World [oral; diversity] *To Be Offered Spring 2023

HIS 337 The Ancient Greek World *Offered Fall 2022
HIS 338 Roman Republic and Empire [writing II] *To Be Offered Spring 2023
HIS 339 Ancient Egypt [oral] *To Be Offered Spring 2023
HIS 340 Politics and Poetry in Classical Athens

HIS 360 Greek and Roman Warfare *Offered Fall 2022
CLA 281 Greek and Roman Mythology [oral] *Offered Fall 2022
CLA 341 Ancient Horror and the Grotesque [diversity; writing I] *Offered Fall 2022
CLA 492 Honors Thesis in Classics [writing II]

Take up to 4 history classes towards a Latin American Studies minor: See the program director for more details.

HIS 215 Diversity of Latin American Religious History [diversity; theology II] *To Be Offered Spring 2023
HIS 230 Early Latin American History [oral; diversity]
HIS 231 Modern Latin America [writing II; diversity; writing II]
various Maymesters or study abroad classes

Take up to 2 history classes towards a Women's Studies minor. See the program director for more details.

HIS 225 Women and the American Experience
HIS 226 Women and the Modern American Experience [writing II]
HIS 352 Global Feminisms Age of Empire and Beyond [writing II; diversity] *To Be Offered Spring 2023