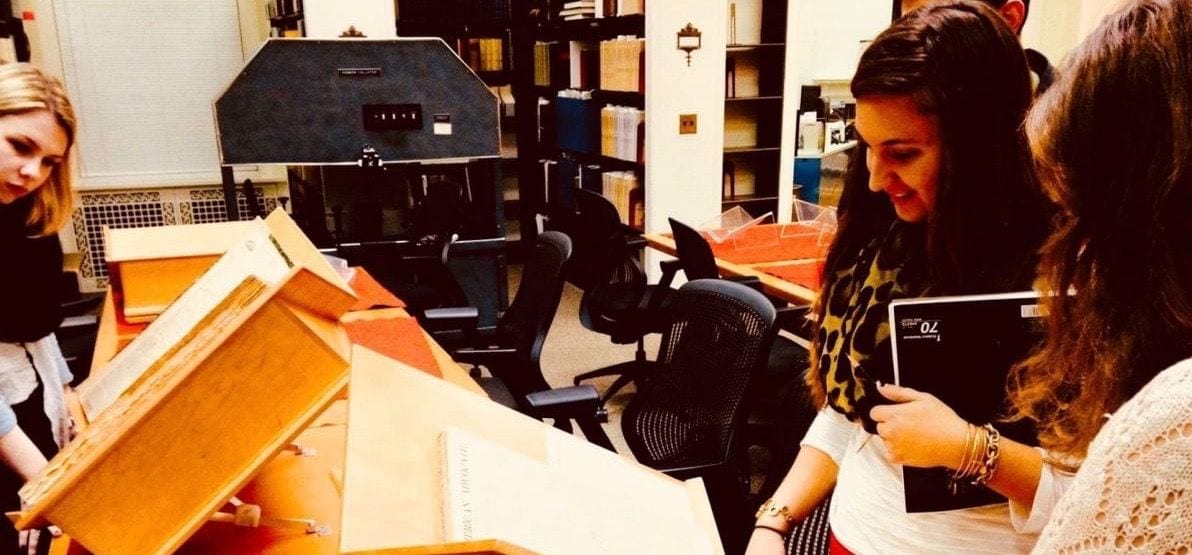 Beyond the Classroom
In the Department of History and Classics, our students are offered a range of opportunities to learn history well beyond the classroom walls. For example, they have conducted signature internships that have helped drive their professional development. Our students have held life-changing internships at places like The Rhode Island Historical Society, The RI Public Defender's Office, as well as the RI Governor's Commission on Disabilities, among others. Check out some of their stories here. Find out more about the internship process here or browse the many opportunities available for history students.
But it's more than just internships. Going "beyond the classroom" means inviting expert scholars to present cutting-edge research to our students, it means expanding our classroom to include world-class museums and archives, it means sharing our own ongoing scholarship with the PC community, and it means mentoring our students to ensure that they maximize their personal, academic, and professional potential. It means bringing in our brilliant alumni to share how their history degrees have led to sustained success in a wide range of fields.
And be sure to take a look at our Internship, Maymester, Phi Alpha Theta, Honors Thesis, Making History Conference experiences, and a collection of undergraduate scholarship on Digital Commons to see the exciting ways that our students make history beyond the classroom.